Is Your Letterbox Secure?
The letterbox is a way in which criminals can potentially 'fish' through the gap and attempt to steal any valuables that may be in reach, which may include the keys to your car, home or business and possibly lead to more serious crime. An SGS security hood is one of the many aspects of home security that can prevent unwanted access and stop locks and mechanisms being manipulated from the outside.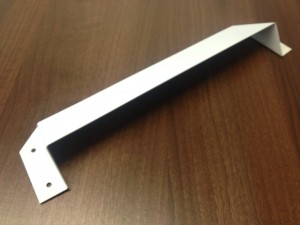 This simple plate screws over the letterbox opening and acts as a protective guard. They are available in Satin Aluminium, Satin Stainless Steel, Polished Stainless Steel and Polished Brass. They can also be powder coated white or black. The standard sizes are 10″, 12″, 14″ and 16″  

Product Codes
SH10 (WHITE/SAA/SSS/PSS/PB)
SH12 (WHITE/SAA/SSS/PSS/PB)
SH14 (WHITE/SAA/SSS/PSS/PB)
SH16 (WHITE/SAA/SSS/PSS/PB)
Protect your family
UK Manufactured
Easy to install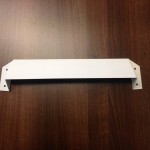 Want to learn more?
For further information on SGS Eco Board please do not hesitate to contact our sales team.