Do you have any damaged or unused kick plates, ironmongery or hardware just lying around? Why not let SGS take it off your hands, recycle it and turn your unwanted hardware into cash. It doesn't matter if it's broken, scratched or just not needed.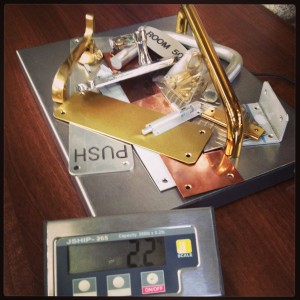 Simply send us your unwanted items and we will issue your account with a credit note according to its scrap value.
If you would like to take advantage of this service or would just like more information, please contact our staff:
01706 370931
Please note that you must obtain a returns note in order to take advantage of this service.
We accept;
Aluminium
Brass
Stainless Steel
Copper
Sorry, we don't accept;
Plastic
Nylon
Black Antique